Prickly pear seed oil:
A concentrate of luxurious and natural beauty active ingredients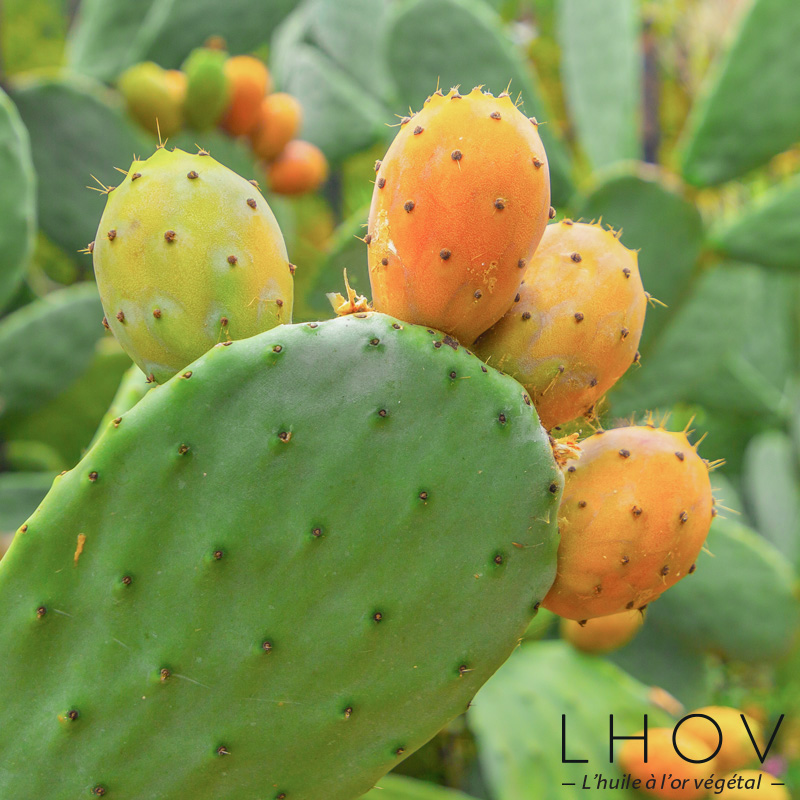 Precious, exceptional and 100% natural
There can be no doubt that the LHOV organic prickly pear seed oil flows from the fountain of youth. This 100% natural oil is a rare product given that it takes 35 kg of prickly pear seeds from one ton of organic fruit to make a single litre of oil.
LHOV organic prickly pear seed oil boasts incredible properties for skin regeneration: just a few drops will sublimate the face, neck, bust and hands.