The dermocosmetics brand, ethical science rooted in innovative research on gold and plant oils
LHOV offers a range of skin-friendly dermocosmetics products composed of natural active ingredients combined with cutting-edge technologies in green nano-formulation derived from medical research. combinés aux technologies de pointe en nano-formulation verte issue de la recherche médicale
LHOV is the brainchild of a scientist, Anne-Laure Morel, who developed a unique ecological process for cancer treatment using gold and phototherapy. LHOV - an acronym for Plant Gold Oil in French - relates the alliance of gold and medicinal plants to care for sensitive skin. From the initial work done in oncology, two active ingredients emerged. One was a gold particle for very sensitive skin weakened by chemo and radiotherapy. The other was a flavonoid-rich aqueous extract, a powerful antioxidant which gave birth to the Ambaville product line.
LHOV really took off when researcher Anne-Laure Morel joined forces with her friend Anis in Bordeaux, 10 years after they graduated in chemistry. The two doctors of chemistry then decided to develop the LHOV brand, dedicated to sensitive skin.
Anne-Laure MOREL, holder of a PhD in materials chemistry, founded an innovative biotechnologies company on Réunion Island, her birthplace. She is now developing green nanomedicine, with a focus on valorising the natural assets of her island.
Anis ALOUINI, holder of a PhD in organic chemistry, intended to create a cosmetics business based on scientific valorisation of precious natural oils from Tunisia, his country of origin.
The plant gold oil then became the first dermocosmetics brand combining precious plant oils from Tunisia with gold and medicinal plants from Réunion Island.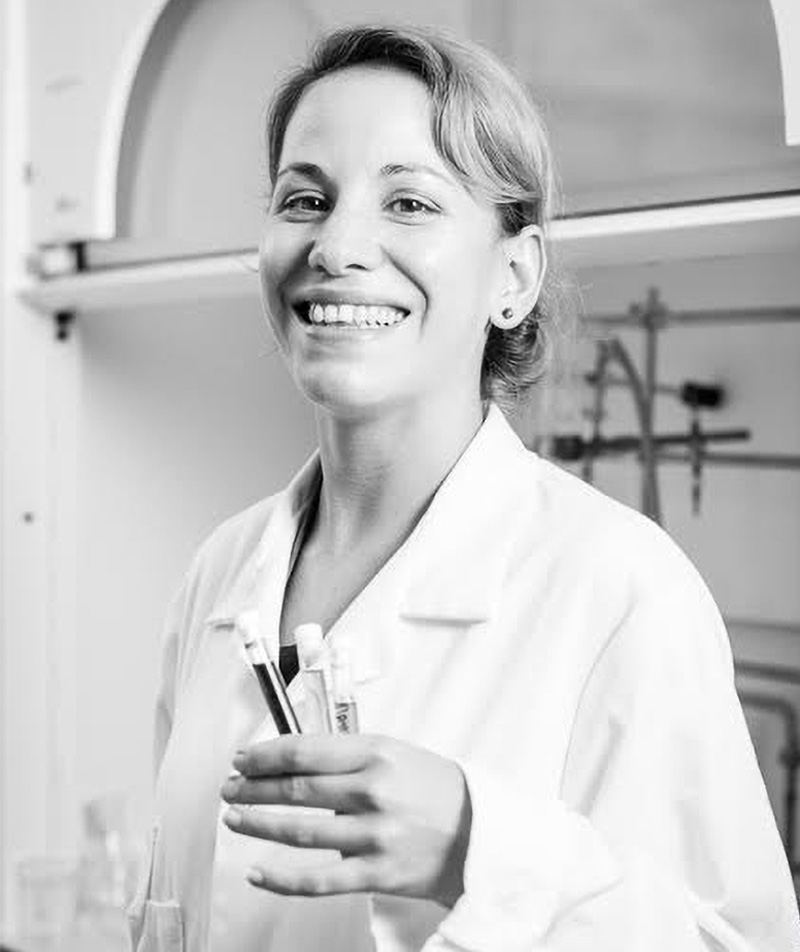 2015
Creation of an innovative green nanoscience business by Anne-Laure Morel
Specialised in green nanotechnology, the company Torskal met au point des traitements innovants pour vaincre le cancer par la photothérapie, la combinaison des particules d'or et de l'infrarouge. Ces particules d'or sont conçues par un procédé écologique à partir de plantes médicinales, d'eau et de sels d'or. Avec son équipe de chercheurs en phytochimie, Anne-Laure Morel mène des travaux afin de remplacer les composés chimiques dans la synthèse de particules par des extraits bruts ou purifiés de plantes.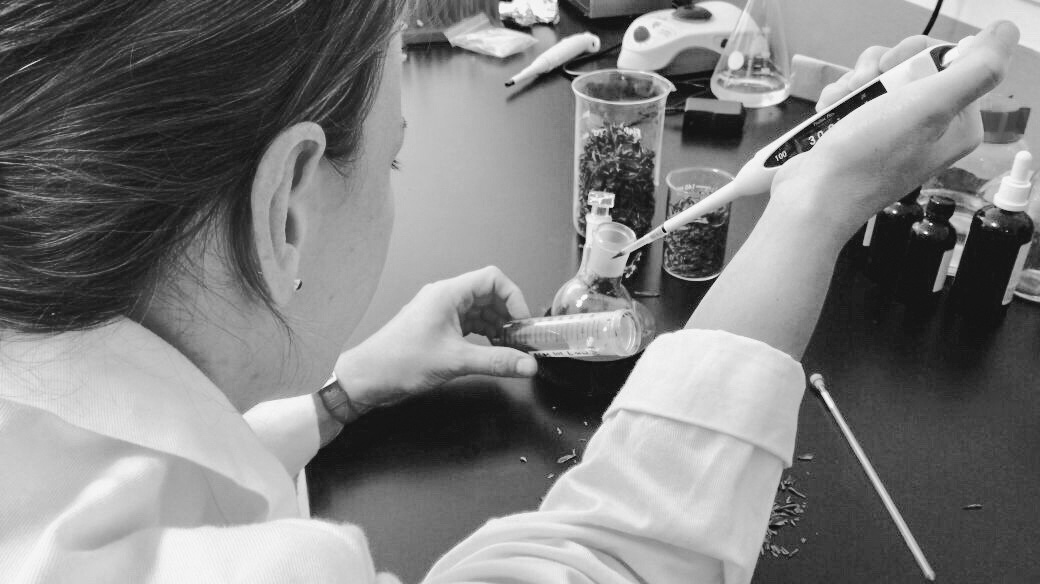 2017
Research focused on a dermocosmetics product line for fragile skin
Outre la mise au point de traitements anticancéreux, la société s'est intéressée aux bienfaits que sa biotechnologie, à partir de plantes médicinales et de particules d'or, pouvait apporter aux peaux fragilisées par les traitements de radiothérapie. Ces travaux ont conduit Torskal to broaden its research scope to include the needs of sensitive skins, using natural active ingredients.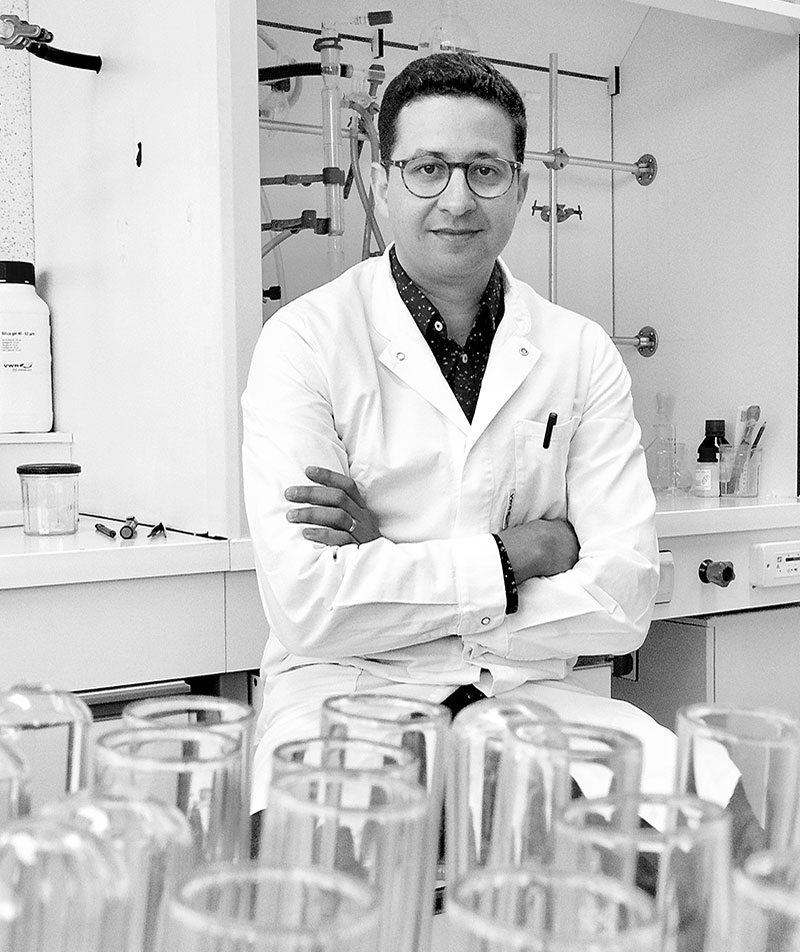 2020
Launch of LHOV, the 100% natural cosmetic, ethical and scientific brand
Cooperation between Anne-Laure MOREL and Anis ALOUINI boosted growth of the LHOV brand and gave rise to an alliance of green nanotechnology, endemic plants from Réunion Island and prestigious oils from Tunisian flora.
With natural and organic active ingredients, the brand offers healthy dermocosmetics products, concentrating just what is needed for maximum efficiency. Less is more.
LHOV products are crafted from organic plant oils and medicinal plants such as Hubertia ambavilla, listed in the French Pharmacopoeia, prickly pear seeds and date pits. They benefit from many years of research and comply with the rules and values of scientific integrity.
LHOV embodies the values of an original and innovative concept, Ethical-Science.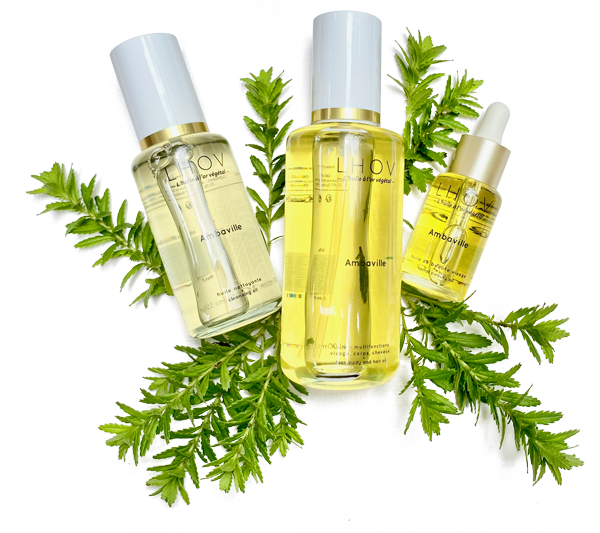 LHOV products
Thanks to its natural active ingredients painstakingly selected from the best organic farming has to offer, LHOV caters to the needs of sensitive and reactive skins. LHOV will meet the expectations of consumers focused on clean beauty, seeking to ensure that there are no superfluous elements that could damage the skin and to favour sustainable development values that serve as the foundation for the work of LHOV, bringing meaning to innovation. Quite simply, LHOV meets the essential needs of sensitive skin, weakened by pollution and aggressive chemicals. LHOV is the very image of woman, an embodiment of love. clean-beauty, qui souhaitent s'assurer de l'absence d'éléments superflus néfastes pour la peau et privilégier les valeurs de développement durable sur lesquelles LHOV, s'appuie pour apporter du sens à ses travaux d'innovation. LHOV répond tout simplement aux besoins essentiels de la peau sensible, fragilisée par la pollution et les agressions chimiques. LHOV est à l'image de la femme, un concentré d'amour.
Discover